GrantID lets you configure external Identity Providers in your subscription so your users are able to sign up and login with an account that they already have. The following Identity Providers are supported:
Facebook
Google
Twitter
Microsoft
Configuring External Identity Providers
---
You can configure Identity Providers by accessing the External Providers tab in you subscription's page as shown below: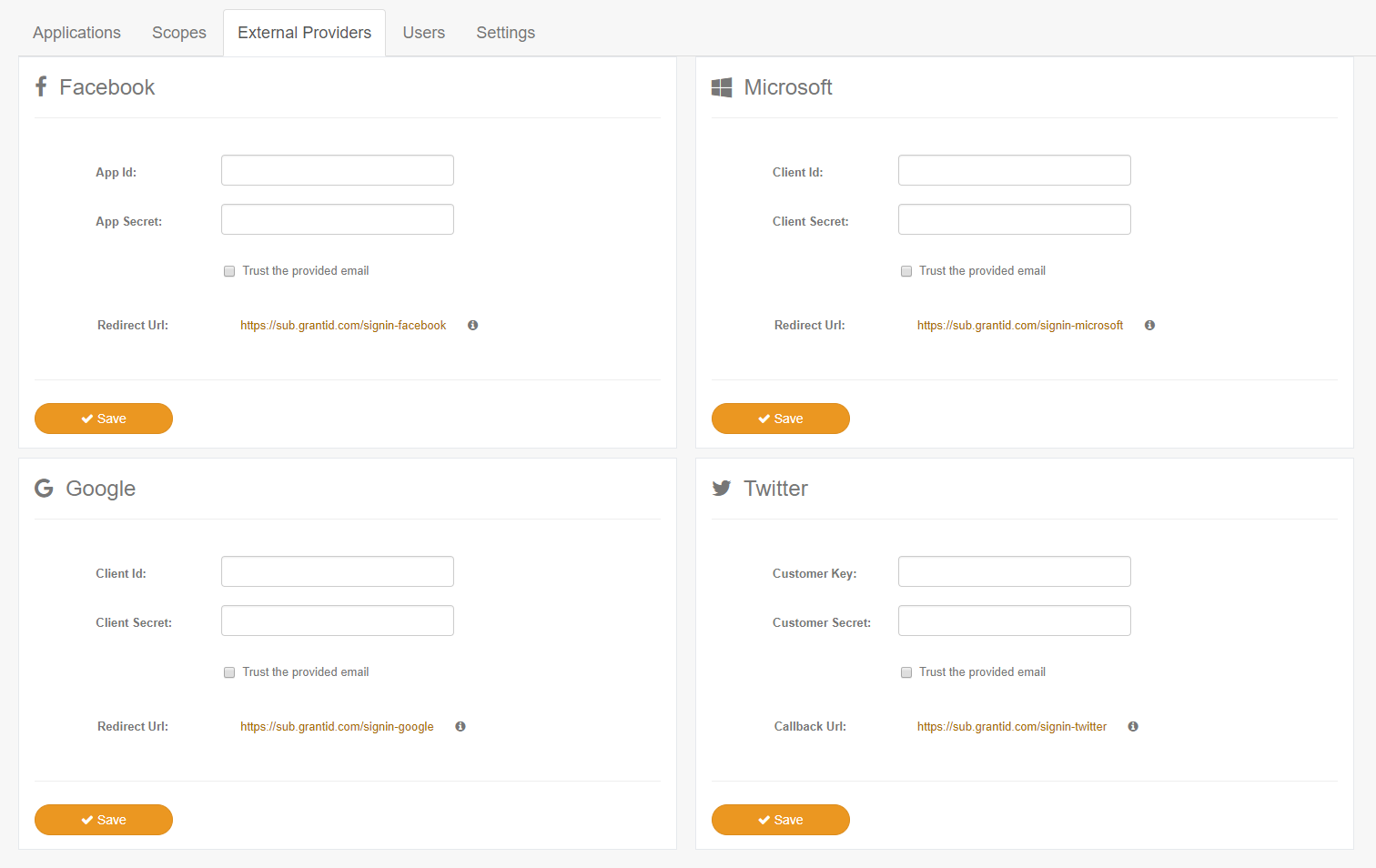 For each provider you may determine if you want to trust the provided email or not. If this option is selected, GrantID will not request an email confirmation when registering a new user through that provider.
In the Identity Provider Guides section you'll find all the steps to obtain the Id and Secret parameters for each provider.
After a provider is configured, it will be available in your Application's Settings, where you can select which Identity Providers you want to enable for a specific application: